BCAR Open House Blitz Dec. 2nd, 2017 12-4pm
Don't miss out! If you are in the market for a home or property in Baldwin County Alabama! The Baldwin County Association of Realtors is holding an "Open House Blitz"- There will be more properties (Houses and Condos) open than one person could possibly make it to in a 4 hour period!
So, pick your favorites from the list below, map out at least 5 and be prepared to go in an drawing to win all kinds of great prizes right in time for Christmas. Up for grabs: Yeti Cooler, Smart TV, Ipad, all kinds of gift cards, an Atari Gaming system and more!
I will be holding down the fort at Cayden Circle in Stapleton.  A great 5 Bedroom, 3 Bath home with 3216 square feet and 2.33 Acres! If you want room to roam- this may be the home for you! Come see me and let's write up an offer!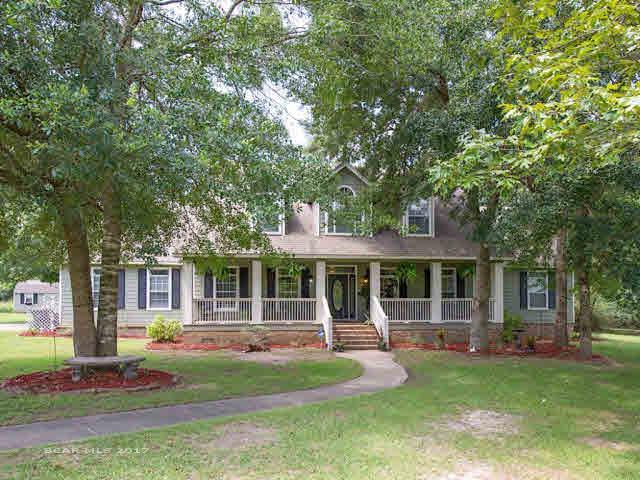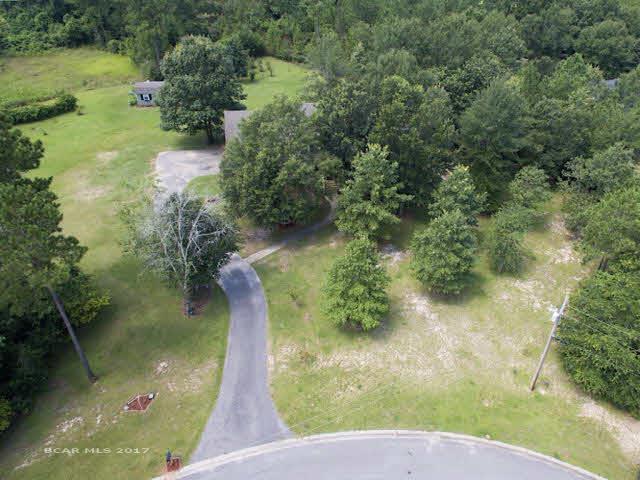 Baldwin County Open House Blitz Homes and Condos List:
16 Audubon Place, Fairhope AL 36532
160 Fairway Drive, Daphne AL 36526
14774 Cayden Circle, Stapleton AL 36578
379 Ridgewood Drive, Daphne AL 36526
9424 Neumann Drive, Elberta AL 36530
30463 D'Olive Ridge, Daphne AL 36526
914 Abelia Court, Fairhope AL 36532
22088 Sutherland Circle, Fairhope AL 36532
31641 Spoonbill Road, Spanish Fort AL 36527
26217 St. Lucia Drive, Orange Beach, AL 36561
10478 Orkney Way, Spanish Fort AL 36527
20544 Catamaran Drive, Robertsdale AL 36567
17282 Lewis Smith Drive, Foley AL 36535
24533 Kipling Court, Daphne AL 36526
26220 Montelucia Way, Daphne AL 36526
10009 Wexford Drive, Daphne, AL 36526
25806 Pollard Road, Daphne AL 36526
6986 Crimson Ridge Street, Gulf Shores AL 36542
677 Parish Lakes Drive, Foley AL 36535
19873 Chestnut Drive, Foley AL 36535
7259 Raintree Lane, Gulf Shores AL 36542
110 Buena Vista Drive, Daphne AL 36526
222 Rolling Hill Drive, Daphne AL 36526
10971 Warrenton Road, Daphne AL 36526
22151 Broad Street, Silverhill AL 36576
14093 Woodland Drive, Magnolia Springs AL 36555
113 Washington Boulevard, Foley AL 36535
467 Boulder Creek Avenue, Fairhope AL 36532
2100 Westchester Drive, Daphne AL 36526
23094 Harbour Place, Unit 312, Orange Beach AL 36561
440 Magnolia Drive, Gulf Shores AL 36542
4634 Spinnaker Way, Orange Beach AL 36561
305 Royal Drive, Gulf Shores AL 36542
205 Atwater Avenue, Fairhope AL 36532
18988 Briarwood Lane, Robertsdale AL 36567
116 Boosketuh Circle, Daphne AL 36526
202 S. Bradbury Circle, Daphne AL 36526
9610 Kingfisher Court, Spanish Fort AL 36527
101 Marikesh Drive, Daphne AL 36526
30165 Loblolly Circle, Spanish Fort AL 36527
31488 Hoot Owl, Spanish Fort AL 36527
170 Athene Street, Fairhope AL 36532
289 Clubhouse Drive #B2, Gulf Shores AL 36542
23601 Perdido Beach Blvd., Buena Vista RV Resort, Orange Beach AL 36561
312 Poplar Place, Fairhope AL 36532
143 Old Mill Road, Fairhope AL 36532
35560 Coach Run, Spanish Fort AL 36527
7191 Wilkins Creek Court, Spanish Fort AL 36527
9901 Volterra Avenue, Daphne AL 36526
522 Retreat Lane, Gulf Shores AL 36542
14573 Silvermere Drive, Foley AL 36535
1679 Abbey Loop, Foley AL 36535
2520 Parkford Drive, Foley AL 36535
15348 Paddington Drive, Foley AL 36535
27580 Canal Road, Unit 2305, Orange Beach AL 36561
13565 Chartres Street, Foley AL 36535
7065 Carson Lane, Spanish Fort AL 36527
750 Whittington Avenue, Fairhope AL 36532
13772 Trident Gum Lane, Foley AL 36535
19 Bugle Retreat, Spanish Fort AL 36527
9099 Brookshire Loop, Daphne AL 36526
19171 Fairfield Drive, Fairhope AL 36532
500 Hand Avenue, Bay Minette AL 36507
37052 Cheval Aire Road, Bay Minette AL 36507
12280 Venice Boulevard, Foley AL 36535
119 Orleans Way, Daphne AL 36526
9845 Alder Avenue North, Spanish Fort AL 36527
30578 Middle Creek Circle, Spanish Fort AL 36527
154 Plantation Circle, Summerdale AL 36580
10137 Emmanuel Street, Daphne AL 36526
12035 Balsam Court, Spanish Fort AL 36527
6840 Battles Road, Fairhope AL 36532
9549 Woolrich Avenue, Fairhope AL 36532
22557 Adams Drive, Robertsdale AL 36567
1753 Toulouse Lane, Foley AL 36535
462 Satsuma Street, Fairhope AL 36532
31311 Oakridge Court, Spanish Fort AL 36527
16468 Beasley Road, Foley AL 36535
628 Pinehurst Drive, Gulf Shores AL 36542
3853 Illinois Street, Orange Beach AL 36561
19800 O'Grady Avenue, Robertsdale AL 36567
27559 Claiborne Circle, Daphne AL 36526
14 Wildlife Court, Gulf Shores AL 36542
541 Retreat Lane, Gulf Shores AL 36542
24693 Austin Road, Daphne AL 36526
1249 W. Lagoon Avenue, Gulf Shores AL 36542
32491 E. Waterview Drive #8-D, Steelwood, Loxley, AL 36551
440 Old Lodge Boulevard, Fairhope AL 36532
24007 Trowbridge Court, Daphne AL 36526
419 Miller Avenue, Fairhope AL 36532
8257 Carmel Circle, Foley AL 36535
128 Majors Run, Fairhope AL 36532
102 Creekside Drive, Daphne AL 36526
31593 Spoonbill Road, Spanish Fort AL 36527
2045 Norman Lane, Gulf Shores AL 36542
550 East Oak Ridge Drive, Orange Beach AL 36561
52 North Church Street, Unit B, Fairhope AL 36532
7270 Dairy Road, Fairhope AL 36532
822 West Canal Drive, Gulf Shores AL 36542
100 Tower Drive, Unit 201, Daphne AL 36526
8987 Timbercreek Boulevard, Daphne AL 36526
203 Pinecrest Land, Fairhope AL 36532
11415 St. Ives Court, Daphne AL 36526
30291 Green Court, Daphne, AL 36527
9272 Ottawa Drive, Daphne, AL 36526
12366 Lone Eagle Drive, Spanish Fort AL 36527